Insert your Erythrocyte Sedimentation Rate (ESR) result to get instant feedback.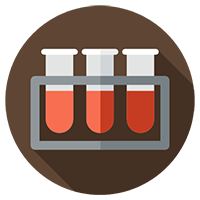 Upload your Lab results.
Track results over time.

What is it?
The erythrocyte sedimentation rate (ESR or sed rate) is a relatively simple, inexpensive, non-specific test that has been used for many years to help detect inflammation associated with conditions such as infections, cancers, and autoimmune diseases. This test doesn't diagnose one specific condition. Instead, it helps your doctor determine whether you're experiencing inflammation. The doctor will look at ESR results along with other information or test results to help figure out a diagnosis.
Optimal range
1 - 20 mm/hr

Biomarker category
Other biomarkers in this category